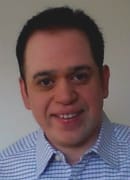 Welcome!!



Over the years I have successfully helped people overcome their emotional struggles, rid themselves of fears and anxieties, build positive life skills and enhance their spirituality. I have worked with groups, as well as, on a one-on-one basis covering issues such as:
Controlling negative thinking
Relationship issues
Stopping self-sabotage
Getting rid of fears and insecurities
Increase confidence and self-esteem
Social anxiety and fear of public speaking
Spiritual awakening and meditation techniques
All of your accomplishments in life are based on what you think, feel and do. Therefore, it is critical to have a positive mindset, so that, your life can move forward in positive and purposeful ways. My aim and my work is helping you to do just that.
---
Feel free to check out my free videos on YouTube for personal growth, positive thinking, healing meditations and spirituality.